Wacky Wednesday at Mountain Camp Woodside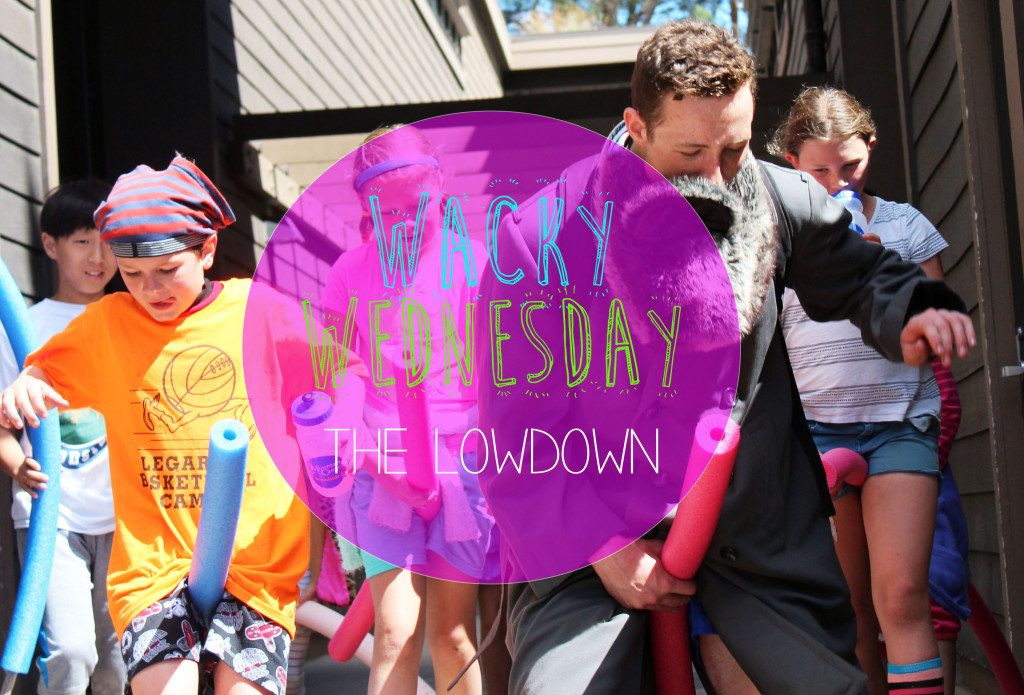 Wacky Wednesday. If you have been to Mountain Camp Woodside, you will have been subject to one of the most fun days ever! It is a day when normal camp activities is put on hold and for one afternoon only there are an array of exciting and some slightly random, activities on offer. It is also the day that the kids and counsellors get to dress up. Each week is a different theme and we take it pretty seriously here at camp, especially Director Jim – who always out does everyone with his costumes!
The Activities.
The Wacky Wednesday activities do change quite often, but to give you an idea of the activities here are this week's activities.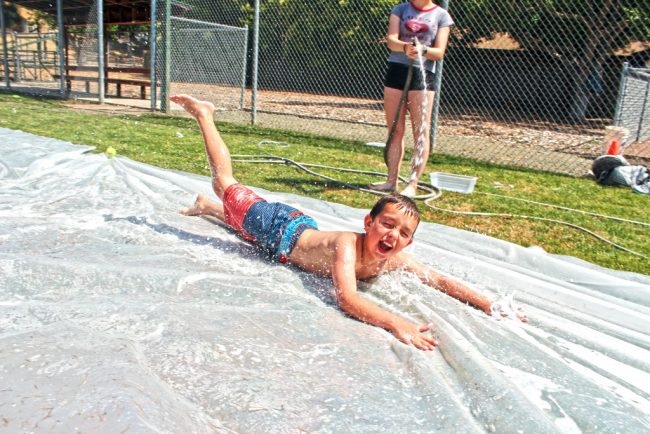 The longest slip n slide this side of the Mississippi (we think). Slip n Slide is one of the most popular activities, especially on a hot California day. Pretty self explanatory, slip n slide is where the kids get to slide down a slippy water slide.
Another popular activity that makes an appearance every week is the rock climbing wall. Brought in specifically for Wacky Wednesday, the kids can race to the top to push the button.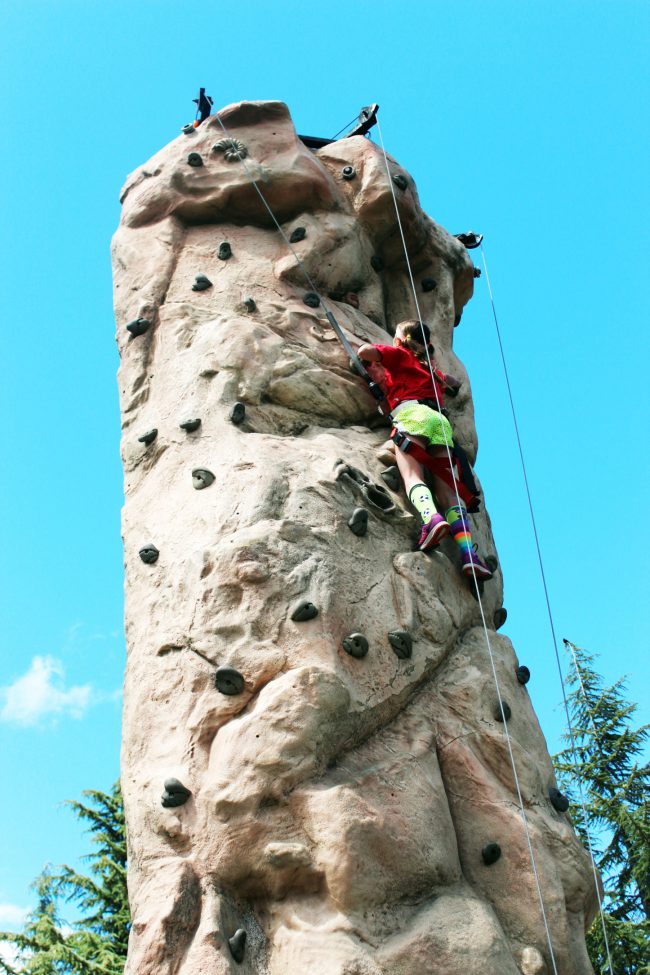 A relatively new activity to MCW, Larping is Live Action Role Play. This basically means that the kids enter a real-life video game, with princess' and wizards, and they have to complete a quest.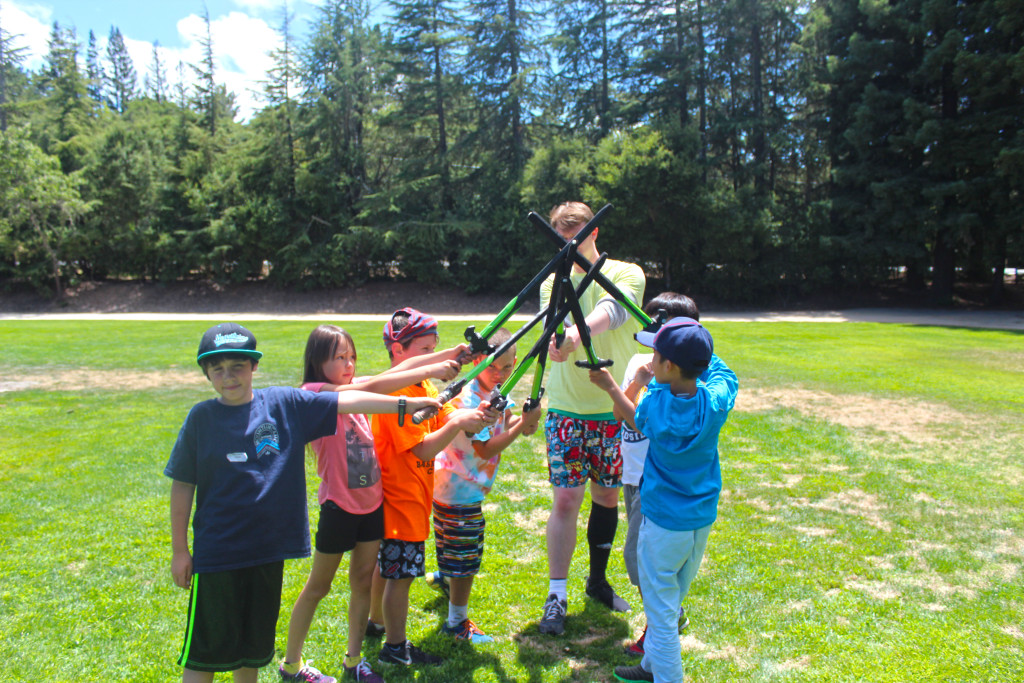 This again is a huge favourite. New for our recipe book this year is the 'Campfire Cones', delicious waffle cones filled with fruit, chocolate and marshmallows, roasted on a campfire. For the recipe to try at home click here!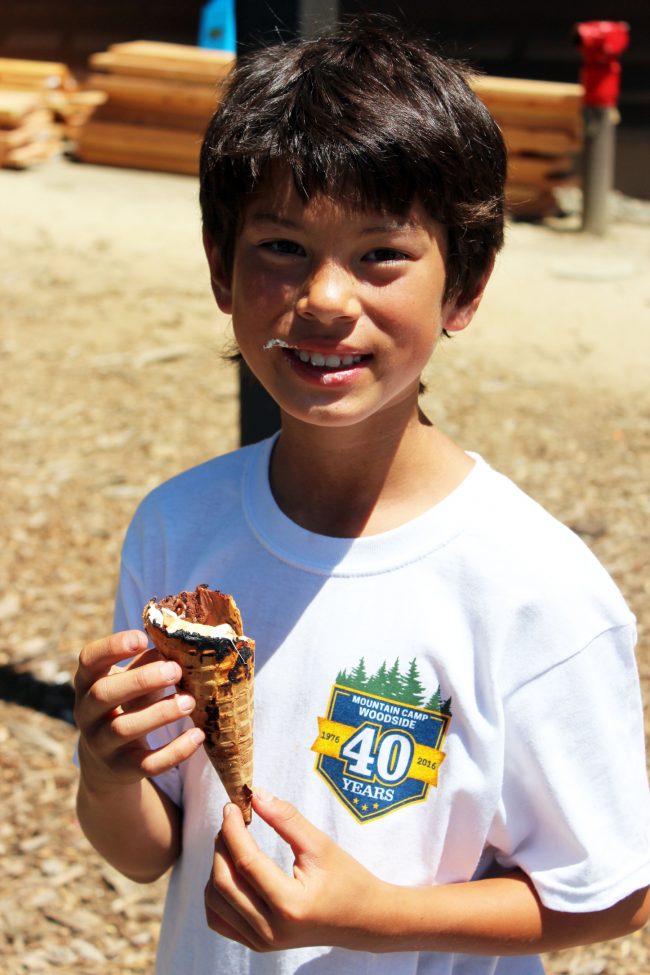 Everyone has heard of zumba! The fun dance craze has taken over camp, as well as the rest of the world!
Spa is a hugely liked activity, not just with the girls. Checking into the MCW spa lets the campers paint their nails, get their hair braided, get a face mask and even paint some of the male counsellors nails too.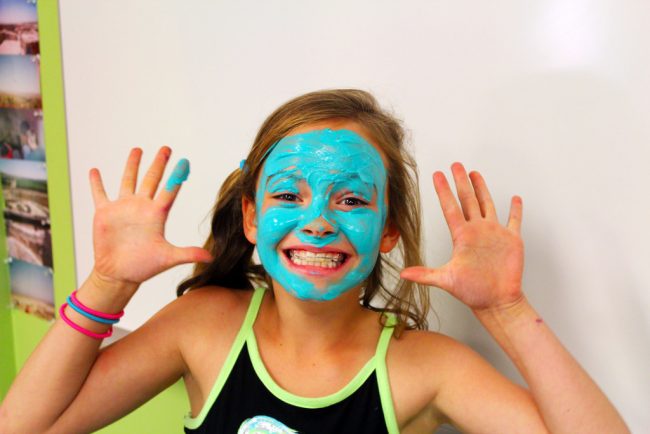 New for this week, is the Mad Hatter Tea Party. The kids will discover party etiquette, design a tea cup and have a mad old time with the mad hatter.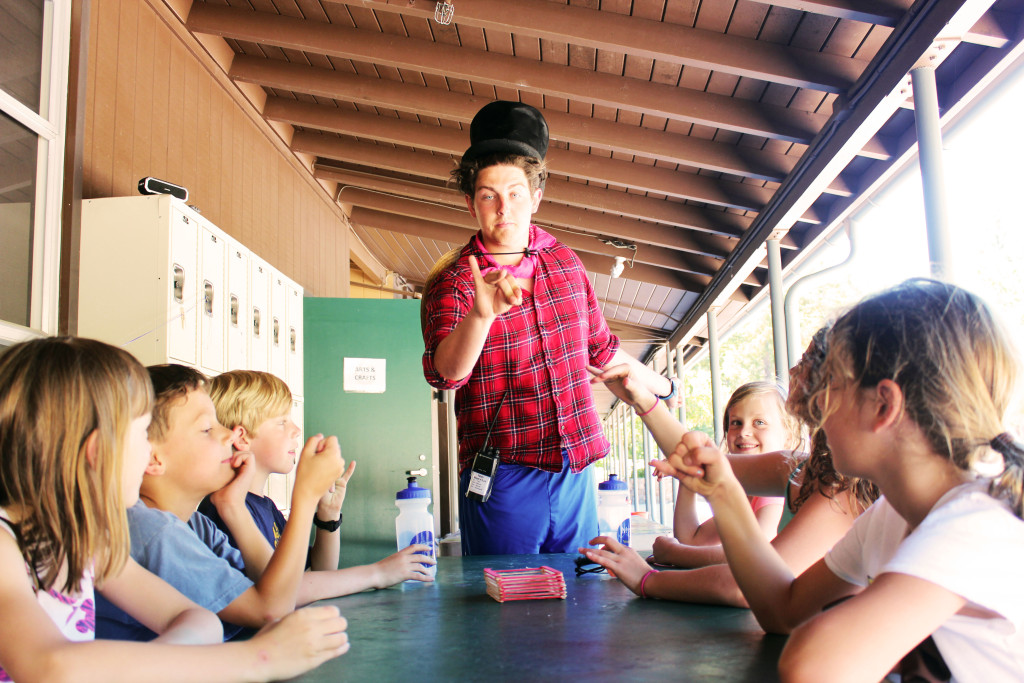 The wizard activity, although relatively new, does extremely well with the kids. In wizard class they will learn spells, potion making, quidditch and get sorted by the sorting hat.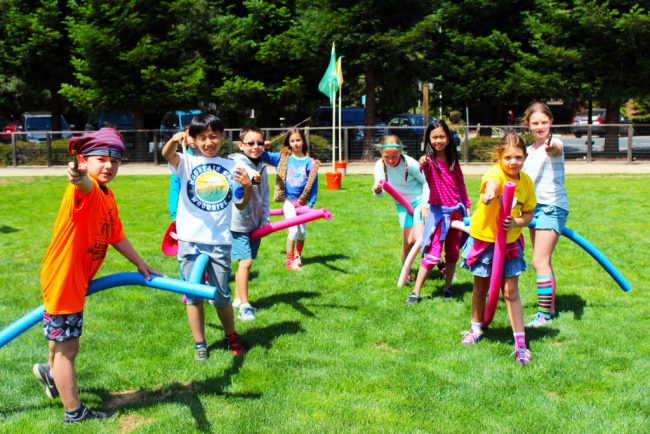 There are a lot more activities on offer for Wacky Wednesday, check out our video below for an in-depth look at everything that goes down on the day!